President and Executive Director, EALgreen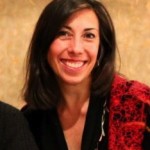 Claudia is President & CEO of EALgreen, a nonprofit organization that converts surplus business inventory into college scholarships for students with financial need.  EALgreen believes in a global community in which all individuals can improve their lives through education. Whether to improve the management of excess inventory in the supply chain or to fulfill corporate responsibility goals, businesses and higher education partners benefit from EALgreen's circular economy model and create constructive, lasting change.  For society, EAL empowers individuals to achieve their potential through education; For the environment, it reduces waste and extends the useful life of manufactured products; For the economy, EALgreen improves business efficiencies adding value to the bottom line.
Claudia, born and raised in Argentina, was the first student ever to receive an EAL Scholarship in 1982. She attended North Park University with the support of a scholarship generated from a donation by W.W. Grainger.  Both institutions remain active partners of EALgreen today. More than 15,000 students have received scholarships valued at more than $18 million as hundreds of thousands of pounds of surplus materials have been repurposed or recycled by the organization.
Claudia's background is in corporate finance, business development, and fundraising.  Her experience includes leading pro-bono consulting teams under Mayor Richard M. Daley's administration, managing corporate and institutional relationships for a privately-held investment company specializing in options trading and developing strategic partnerships in higher education and corporate philanthropy.  She is a Board Member of Chicago Public Media (WBEZ) and a Trustee for Robert Morris University.  Claudia is a recipient of Crain's 40 Under 40 (Class 1995).  Claudia is honored to be the CR Group's first Latina President.