Date:
Tuesday, January 16, 2018
Schedule:
8:am-8:30am – Continental Breakfast and Networking
8:30am-9:30am – Program
Speaker:
Jason Saul, Founder and CEO, Mission Measurement
The New Standard For Measuring Social Impact: A Collaboration Of The Impact Genome Project® and GuideStar
Is it possible to drive greater social impact, ensure effective program components and simplify nonprofit reporting? Join us for a conversation with Jason Saul, Founder of Mission Measurement, which curates the Impact Genome Project® (IGP) – a field-wide, systematic effort to create the most comprehensive evidence base of 'what works' in social change.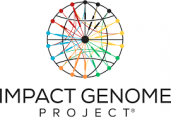 GuideStar and Mission Measurement are pioneering new ways to standardize data to simplify nonprofit reporting, level the playing field for all charities, and provide donors with more relevant data on charitable performance. Over time, the IGP will produce benchmark data that enables donors and charities to compare programs with similar goals. Donors will be able to judge charities on their actual impacts on society, rather than on less meaningful criteria such as overhead costs. GuideStar and Mission Measurement aspire to benefit donors and charities alike.
Location:
Leo Burnett Building
35 West Wacker Drive
21st Floor
Chicago, IL 60601