Global Manager of Environmental Sustainability Initiatives, General Motors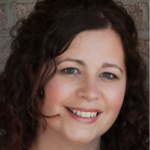 Bridget Burnell is the global manager of environmental sustainability initiatives at General Motors, leading a team of experts in areas such as renewable energy, biodiversity, waste reduction, recycling and environmental outreach. She manages programs that help employees leave a smaller footprint and share best practices to drive greater progress.
Burnell mobilizes a team working to achieve wildlife habitat certification at all GM facilities, expand beyond the 152 facilities that send zero waste to landfill, and make progress on a goal to power all GM facilities' electricity needs with renewable energy by 2050. She also has led GM's Global Environmental Compliance and Sustainability student program supporting recruitment and professional development.
Burnell joined GM in 1997. Prior to her current role, she was the senior environmental engineer for global environmental programs. She has served as an environmental engineer for GM facilities in Lansing, Grand Rapids and Saginaw, Michigan. Key activities included regulatory reporting, data analysis, and collaboration with government agencies, NGOs, and community groups. Burnell worked with the design team to construct the Lansing Delta Township Assembly plant, which ultimately achieved LEED Gold certification and launched with Wildlife Habitat Council certification as a "Rookie of the Year" site.
Burnell earned a Master of Science in Leadership for leading sustainability from Walden University in Minneapolis and a Bachelor of Science in environmental policy and political science from Central Michigan University. She is a Certified Hazardous Materials Manager, Advanced Certified Sustainability Practitioner and Certified Storm Water Operator. Burnell is a member of the Suppliers Partnership for the Environment and Michigan Association of Hazardous Materials Professionals.