Director, Executive Education & Advisory Products, Boston College Center for Corporate Citizenship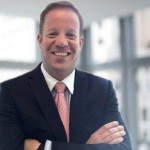 Stewart Rassier is the Director of Executive Education at the Center; he has more than 11 years of corporate citizenship education, communications, and advisory experience working with leading companies across the globe. Stewart has designed and implemented workshops, sustainability strategies, policies, programs, and performance management systems that connect corporate responsibility to the business, reduce cost, engage stakeholders, and produce impact.
Prior to the Center, Stewart was the regional head of North America at AccountAbility, a sustainability advisory, research, and standards organization, and was a director at Saatchi & Saatchi Sustainability, a sustainability strategy consultancy. Stewart has worked with leading companies across the globe including Disney, Walmart, Fidelity, McDonald's, ING, Hess, Accenture, Saudi Aramco, Vestas Wind Systems, Alston + Bird, WellPoint, Kellogg's and Frito Lay.