Co-CEO & Co-Founder IO Sustainability, LLC & Senior Fellow, US Chamber of Commerce Foundation Corporate Citizenship Center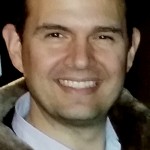 IO Sustainability. IO (Impacts and Outcomes for Sustainable Development) identifies strategic solutions for private, public, and civil sector organizations that maximize economic, social, and environmental value for the long-­‐term.
Steve has over 20 years of experience in sustainability and corporate responsibility (S&CR). He has advised leading companies across a wide variety of industry sectors on how to improve sustainability performance in a way that drives competitive success. He has been a senior executive at two leading S&CR organizations. For AccountAbility he served as the Director of Global Advisory Services and a member of the Board of Directors. For the Boston College Center for Corporate Citizenship Steve served as the Director of Research and Development. Under his leadership both organizations demonstrated growth in revenues, reputation, and international presence.
Steve is co-­‐author of two books on S&CR: Beyond Good Company: Next Generation Corporate Citizenship and Untapped: Creating Value in Underserved Markets. He is the lead author of the landmark research report: Project ROI – Defining the Competitive and Financial Advantages of Corporate Responsibility and Sustainability. Steve obtained his MPP from the Harvard University Kennedy School of Government and his A.B. from Brown University.