Communications Director – MSLGROUP, Leo Burnett Chicago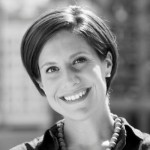 Lynsey Elve serves as Communications Director within MSLGROUP's Corporate Practice overseeing the agency's Allstate and Alcon (Novartis) business and specializing in reputation strategy and implementation across executive visibility, thought leadership, influencer and media relations.
Previously, Lynsey served as the Director of Global Reputation and Communications for the Leo Burnett Group, focusing on the agency's P&G business and helping to promote and protect a variety of the Leo Burnett Group agency brands.
In her past life, Lynsey worked for global public relations agency, GOLIN and Wondergem Consulting, a boutique PR agency in Grand Rapids, Michigan. She has worked with a variety of blue chip B2B clients including Dow Water & Process Solutions, Underwriters Laboratories, Madison Square Garden Entertainment and Amway Corporation ventures such as Van Andel Cancer Research Institute and Amway Hotels.