Senior Corporate Social Responsibility Manager, Allstate Insurance Company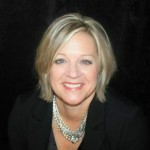 Laura leads Good Starts Young – The Allstate Foundation's Youth Empowerment signature program. This work integrates strategic philanthropy and corporate responsibility, which includes corporate volunteerism, cultural and civic initiatives. Support for programs and nonprofit partners focus on service-learning where youth develop social emotional learning skills – intrapersonal, interpersonal and cognitive competence – for life success.
Prior to this work, Laura developed and led Community Engagement activating Allstate's agency owners and employees in service where they live and work around the world. The corporate volunteer platform includes an Officer Nonprofit Board Placement Program, Allstate Fellows – a skills-based initiative, agency owner and employee community service, 110 local Helping Hands committees, and an enterprise-wide volunteer and giving event – Allstate Bring Out The Good Month
Committed to building brand and enhancing organizational reputation through strategic philanthropy, effective communications, stakeholder engagement, and community-facing activities, Laura is an inclusive, collaborative and mission-driven leader. She's also a successful strategist who translates vision into innovative, results-oriented corporate responsibility programs.
Laura has served on various non-profit boards throughout her career. She is past president of the Corporate Responsibility Group of Greater Chicago and a member of the Community Involvement Roundtable at the Carroll School of Management Center for Corporate Citizenship at Boston College.
Before joining Allstate Laura served as a development executive at YMCA of Metro Chicago and Lyric Opera of Chicago, and led the corporate volunteer program and Kraft Employee Fund at Kraft Foods. She earned her bachelor of science in business administration from the University of Louisville and holds a certificate in corporate community involvement from the Boston College Center for Corporate Citizenship.