President and CEO, Chicago Loop Alliance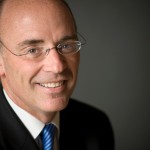 Michael M. Edwards is the President and CEO of Chicago Loop Alliance, a business organization that represents the iconic downtown Chicago Loop. The Loop is Chicago's historic downtown and dynamic mixed-use district.
Edwards provides strategic leadership to advance the organization's vision of the Loop as Chicago's top destination for business, retail, tourism, entertainment and education. He oversees Chicago Loop Alliance's annual budget of $2.7 million and a staff of seven. His recent work in placemaking & management includes the reuse of forgotten city infrastructure, alleys and neglect public spaces in the Loop.
Prior to his work in Chicago, Edwards was President and CEO of the Pittsburgh Downtown Partnership, where he administered the City's business improvement district, advocating for businesses and property owners and marketing downtown as the region's premier location to live, work, shop, dine, play and visit. The Partnership administered a range of programs in the areas of transportation, housing and economic development, and under Edwards' leadership, helped create more than $4.5 billion in new public and private development in downtown Pittsburgh. Edwards led an aggressive campaign of business and office retention and recruitment, overseeing the reconstruction of historic Market Square, construction of 2,500 new residential units, completion of a five-year strategic plan and two City Council renewals of the 100-block business improvement district.
For seven years, Edwards was also responsible for overseeing advocacy and comprehensive service programs for Spokane's central 80-block business improvement district as President and CEO of the Downtown Spokane Partnership. He has also served as Principal of The Saratoga Associates and Executive Director of the Buffalo Place, Inc., in Buffalo, New York.
Edwards is a member of the International Downtown Association and the National Parks and Recreation Association. Originally from Buffalo, he holds a Master of Public Administration from the University of Pittsburgh and Bachelor of Arts from Canisius College.